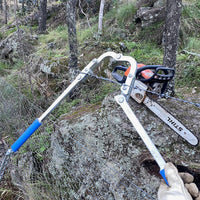 The Fence Repair Tool
If you're anything like me, you don't see the sense in making fencing any harder than it already is. Loose fences are often harder to fix than broken wires, whilst making your property look untidy and allowing stock easier ways to push through the fence.  Most of the methods available for repair involve a purchased device that stays in the fence permanently. These are an ongoing cost and you will never see that money again. 
The Australian made Fence Repair Tool is highly effective for re-tensioning plain wire fence; however it really comes into its own on barbed wire that has been tied off onto steel posts, because you do not need to undo clips/staples/ties. Simply work on the panels that have been damaged and you will be able to put an even tension back into your fence. It also works on hinged joint and ringlock prefabricated fences with 30cm picket spacings. It can be used for broken wire repair and is excellent on security fences for tightening top barbs on gates and line wires.
The Fence Repair Tool is designed to be maintenance-free and comes with a 5-year warranty against defects in manufacture or breakage in normal fencing use.
Testimonials
Thanks for creating an amazing tool. It looked so easy on your YouTube channel and I was skeptical it wouldn't be so easy to use. Fortunately, I was pleasantly surprised. My wife and I are in our 40s, we are beef farmers on 200 acres with kilometres of fencing to fix. Fencing in the past has been a painful experience for me. I have nerve damage in both my hands, with the hand strength of an 80 year old. My wife and I have both found it easy, pain free and an enjoyable job. We had two fences we were looking at replacing. In less than an hour, we were able to restrain both; saving us hours of time and money. Thanks again, we are incredibly impressed with this product.

Campbell, VIC
Thank You for the attention in detail to packaging my order. It arrived today unscathed from its long journey and is better than I was expecting in quality.

Thomas, USA
I received the new fence strainer last Friday. Very fast delivery time, ordered and delivered in the same week. I used them on a couple of sections of fence, what an outstanding product. Easy to use and great quality. I will have no hesitation in recommending the strainers to others.

Sean, Yalbraith NSW
If you're in the market for a real Aussie fencers tool that does exactly what it promises, take a look at the Fence Repair Tool, build quality is what you would expect from an Aussie designed and made rural fencers tool.

Mark Englezos, Hercules Engineering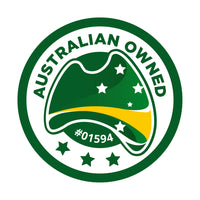 100% Australian Owned
We take great pride in not only being fully Aussie owned, but every aspect of the manufacturing is done right here in Tamworth NSW, Australia, and the steel used is Australian - Bisalloy 450 wear steel. You can't get more fair dinkum than that!